Summer has officially ended, but at the Homewings HQ, we're getting excited for one of our favourite seasons: Autumn.
Source: Coolhousy
It's a season defined by auburn tones, rainy Sundays curled up with a good book and, of course, elegant autumnal furnishings. However, the best part of this golden season is the fact that transitioning your home from its summer styling is easier than you might think!
We asked our designers to collate some of their most simple and effective interior design tips below.
---
01 | "Embrace your dark side" | Anthony
If you're ready for a full 'before & after' room revamp, a simple coat of paint is the perfect first step. Darker shades work wonders to create that cosy atmosphere, and don't worry – dark doesn't mean depressing! For a serene yet intimate vibe, try dark blues, dusty browns or plum.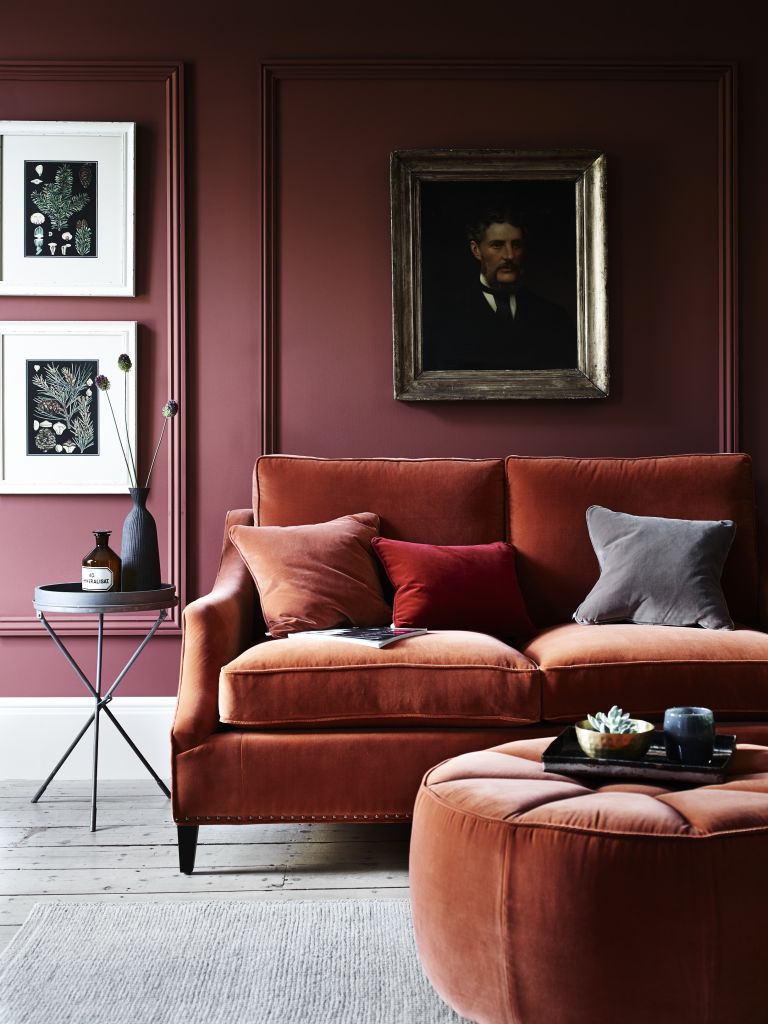 ---
02 | "Make the most of soft furnishings" | Liza
If you want to refresh your scheme without committing to a full repaint, focus on making smaller changes around your home. Swap out your brightly coloured cushions for ones with richer, softer tones and leverage the transformative powers of throws or rugs.
---
03 | "Earthy hues for a relaxing bedroom" | Charlie
As the days grow shorter, our bedrooms become the ultimate cocoons. I recommend something as simple as a change of bed linen and softened lighting to make your most comfortable space repeatedly inviting. Rocket St. George's Autumn/Winter look book is a great source of ideas.
---
04 | "Select ornaments with seasonal personality" | Sarah
Although vases are often used to create a summery interior, warm coloured geometric vases and other accent pieces work wonderfully in autumn. Decorative accessories with earthy textures, such as a wooden grain wall clocks and painted terracotta vases work particularly well.
---
05 | "Bring the seasonal scent into your home" | Kirsty
An inexpensive and elegant way to make it feel like autumn in your home is through candles. They're a truly diverse addition with extremely sensory character. Be bold and select a more striking wax colour or one with a standout accessory or vessel." ---
Feeling inspired to give your home an autumn makeover but not sure where to start? We've got you covered! Take our style quiz to find your interior style and start working with one of our talented designers from £199.
Want to find out more about what we do and how we do it? Book a free consultation with a member of our team to see how we can help create your dream space!